Bamboo Floss Holder With Plant Based Floss
0 Reviews
raiting star
raiting star
raiting star
raiting star
raiting star
Be the first to review this product.
Bamboo Floss Holder With Plant Based Floss
Plant based dental floss in eco-friendly bamboo dispenser.

Bamboo grows about 1000 meters above sea level in places where there is plenty of sunshine and water
Esthetically crafted and designed to bring style to your bathroom - keeping your dental floss organised while keeping your bathroom looking natural
 and elegant.
The holder is made of Biodegradable Mao bamboo that is biodegradable, helping reduce your carbon footprint. 

Includes 30m dental floss made from candilla waxed corn starch. (Refills Available)
Box Size: 9x3x3cm
Bamboo Tube Size: H5.5cm x D2.7cm
Recommend this product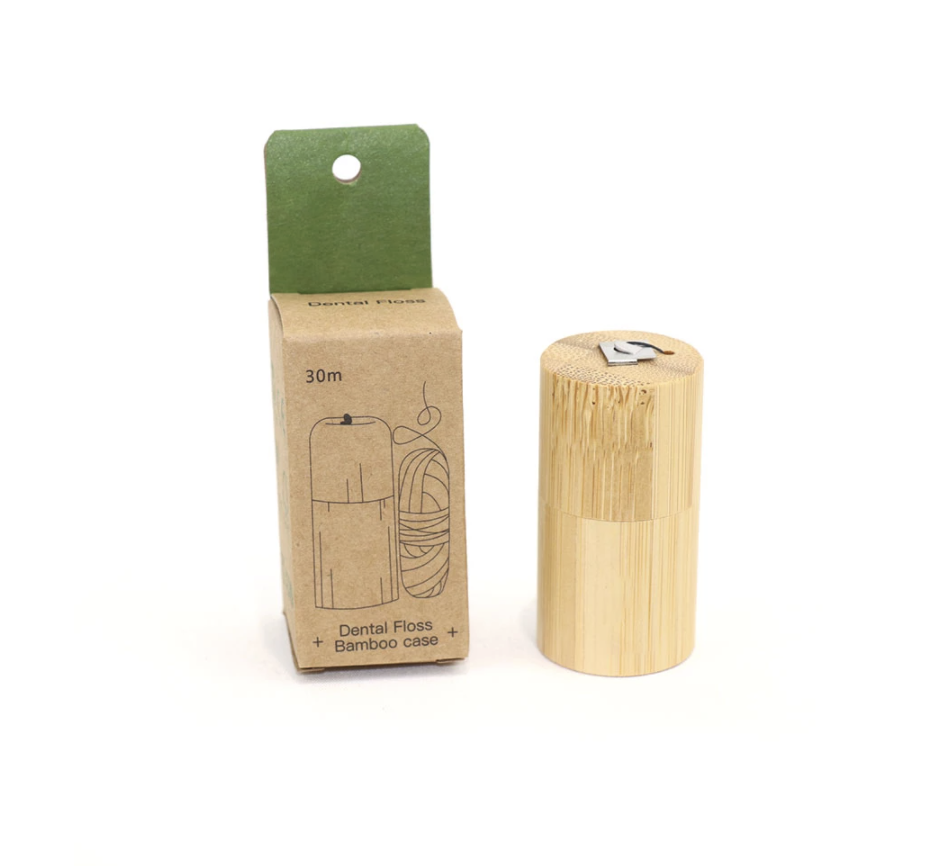 Bamboo Floss Holder With Plant Based Floss