Good Hemp - Barista hemp milk alternative
0 Reviews
raiting star
raiting star
raiting star
raiting star
raiting star
Be the first to review this product.
Good Hemp - Barista hemp milk alternative
Seed Milk, designed to froth up so you (and your barista) can make killer flat whites and lattes. It's also sweetened to cut through the bitterness of coffee, and odds are that you'll like it in your tea too. 
Because it's made of hemp seeds, it's a natural source of omega 3 which will help your body in lots and lots of different ways. So you'll be getting healthier with each sip of coffee, who would've thought! 
One glass has 2 times more Omega 3 than a tuna steak!
The Brand 

Good Hemp's vision is of a world where all food & drink is sustainable. Good Hemp see the way the planet is being damaged and abused when in reality, it needs to be nourished and protected. They want to act as the example and show consumers and competitors it can be done and must be done.
Product tabs
Click & Collect | Delivery Information

Click & Collect - Yes

This product is available to click and collect.

Local Delivery - Yes

This product is available for local delivery subject to our checking your address during checkout.

Mail Order - Yes

This product is available for postal delivery. 

Allergens, Ingredients & Nutritional Information

Ingredients

Water, pure malt extract, hemp seed base (4%), acidity regulator (potassium phosphate), emulsifier (sunflower seed extract), stabiliser (gellan gum)

Nutritional Values

Energy

184 kj / 45

 kcal

Fat (

of which saturates)

2.7g (0.3

g)

Carbohydrates (

of which sugars)

4.6g (4.6

g)

Fibre

0g

Protein

0.3g

Salt

0g

Omega 3

0.5g

Omega 6

1.6g
Recommend this product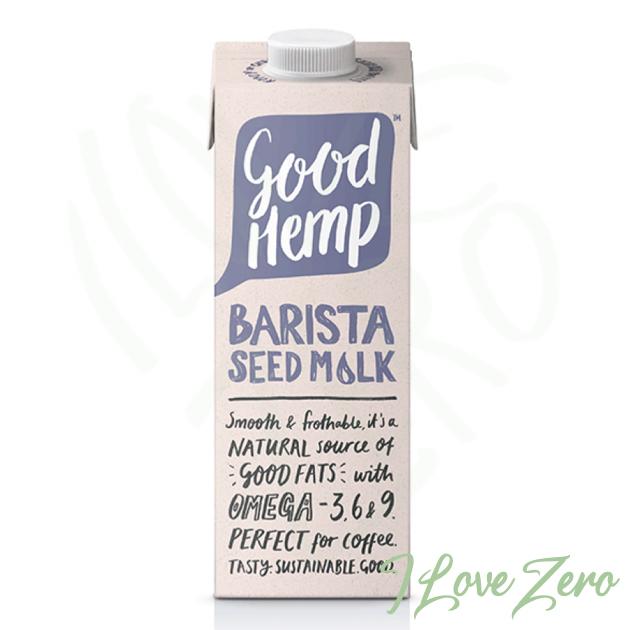 Good Hemp - Barista hemp milk alternative