At Least 1% For The Planet - Our Pledge For 2022
We can do more.
We opened I Love Zero because we wanted to make a difference, and we think we have, but we want to make more of a difference.
The supply chain for our little zero waste shop is by no means carbon neutral. Our electricity and gas supplier is green and we source as many sustainably produced products as we can. However the sad reality is that running a shop produces a carbon footprint. Deliveries from wholesalers, deliveries to customers, and a small proportion of the packaging that arrives at our shop is not "green" and we would be remiss to say otherwise. But we are trying.
To offset our carbon footprint we are therefore working with Ecologi to support carbon offset projects around the globe.
Our 2022 Pledge Is To Plant More Trees To Offset Our Carbon Footprint.
Our Progress To Date: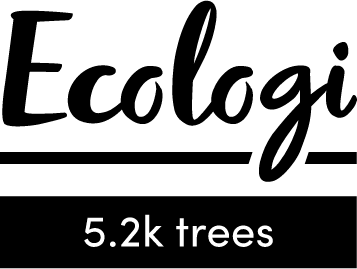 Click The Logo To See Our Forest
Why Ecologi?
We looked at various initiatives online with a view to being audited and certified as a net zero company, but the costs and the amount of work involved were prohibitive for a small company like ourselves. It also felt like we would be paying some consultants money to show that we were carbon neutral. Why? So we could add a logo to our website to ease our conscience? That's what we see happening on other websites. However to us something just didn't feel right.
When we discovered Ecologi we reviewed their projects, their history, their business minutes and the usability of their website, and it clicked for us. We thought...
"Let's join together with our customers and do the right thing"
Ecologi provided a simple real time interface. Our company page on their platform looks a bit like a game screen. It's simple and dynamic and you can see our combined contributions in realtime tree planting and eco projects around the world.
We hope our customers will join with us and shop a little greener. Together we will see the number of trees planted increase and the number of tonnes of CO2 reduce.
Our Promise
Shop with us and we'll donate at least 1% of the money your spend with us to Ecologi.
You can also purchase Ecologi's carbon reduction packages through our shop. We will then buy the package in your name and add it to our virtual forest.
Additionally you don't have to join us; you could sign up to Ecologi yourself. Click to join here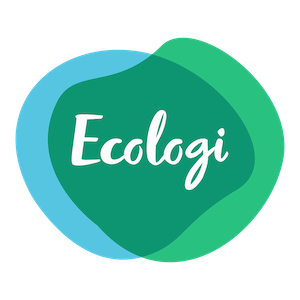 Visualise Your Carbon Footprint Per Year And See How Trees Can Compensate:
| | | |
| --- | --- | --- |
| Activity (in one year) | Annual Carbon Footprint (in kg) | Amount of trees |
| 1 running wind turbine | -4,632,000 | 0 |
| Charging your phone once a day | 2.9 | 0.29 |
| A Low Energy Light Bulb | 11 | 1.1 |
| A Gas Oven | 38 | 3.8 |
| A Microwave Oven | 39 | 3.9 |
| A Washing Machine | 51 | 5.1 |
| A Dishwasher at 55°C | 51 | 5.1 |
| A Standard Light Bulb | 63 | 6.3 |
| A Gas Hob | 71 | 7.1 |
| A Kettle | 73 | 7.3 |
| A Dishwasher at 65°C | 84 | 8.4 |
| An electric oven | 91 | 9.1 |
| A return flight from London to New York | 608 | 60.8 |
| An electric hob | 129 | 12.9 |
| An electric tumble dryer | 159 | 15.9 |
| A fridge-freezer | 175 | 17.5 |
| 30 minutes of Netflix a day | 584 | 58.4 |
| One person's annual emails | 600 | 60 |
| One person's food consumption | 700 | 70 |
| The production of one ton of cement | 800 | 80 |
| Driving a passenger vehicle | 4700 | 470 |
| One person's annual carbon footprint | 8,255 | 825.5 |
| Coal-fired power plants | 3,893,003,270 | 389300327 |
| Total UK carbon footprint | 351,500,000,000 | 35150000000 |
| Total global carbon footprint | 3,265,864,920,000 | 326586492000 |
Sources:
https://www.pawprint.eco/eco-blog/average-carbon-footprint-uk
https://www.epa.gov/energy/greenhouse-gas-equivalencies-calculator
https://www.carbonfootprint.com/energyconsumption.html
https://www.sgr.org.uk/resources/how-big-average-briton-s-carbon-footprint-really
https://assets.publishing.service.gov.uk/government/uploads/system/uploads/attachment_data/file/790626/2018-provisional-emissions-statistics-report.pdf
https://ourworldindata.org/co2-emissions
https://www.theguardian.com/environment/2019/jul/04/planting-billions-trees-best-tackle-climate-crisis-scientists-canopy-emissions
https://www.greenforestswork.org/reforestation-benefits
http://www.fao.org/state-of-forests/en/