Vegan Oatmeal Cookies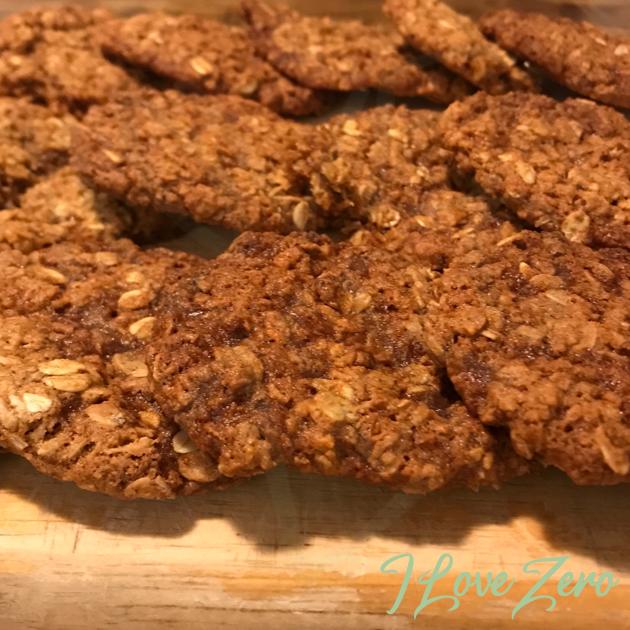 Buy this I Love Zero Recipe In A Bag Here



I Love Simple Vegan Oatmeal Cookies In A Bag







Ingredients


Great to make with and for the kids - of all ages! Why not incorporate a bit of science looking at irreversible changes? Or art by getting creative with your biscuit's shape / design. Add in some maths, work out how many biscuits each person in your house can have. What are the measurements if you need half the number of biscuits? What about double the quantity? For English write your own recipe using imperative verbs. Maybe even start your own blog…, the kids might like to do something too…




Prep Time: 20 mins
Cook Time: 15 mins
Makes: 16 – 18 cookies


Bag 1 200g light muscovado sugar



Bag 2 Cake Mix…

144g oats
125g plain flour
80g desiccated coconut
1 tsp baking soda
1/2 tsp salt
1 tsp cinnamon

From I Love Zero

From Your Cupboard

1 tsp vanilla extract
1 tbsp soya milk
110g vegan butter
Description
Soft and chewy vegan oatmeal cookies. These super easy cookies are brown sugar sweetened, coconut and cinnamon infused and make a perfect treat or snack
Instructions
Preheat the oven to 180c
Add the rolled oats, flour, coconut, baking soda, salt and cinnamon to a mixing bowl and mix together.
Cream the vegan butter and sugar together and then add the agave (or syrup / honey) and vanilla.
Then mix the dry ingredients into the wet ingredients by hand. Stirring until the mixture is very crumbly.
Add the soya milk and mix in. Check if you can roll some of it into a ball. If it's too dry add a tiny bit more milk. Roll into little balls and then "squash" into biscuit shapes on the tray. Try to get them round and even.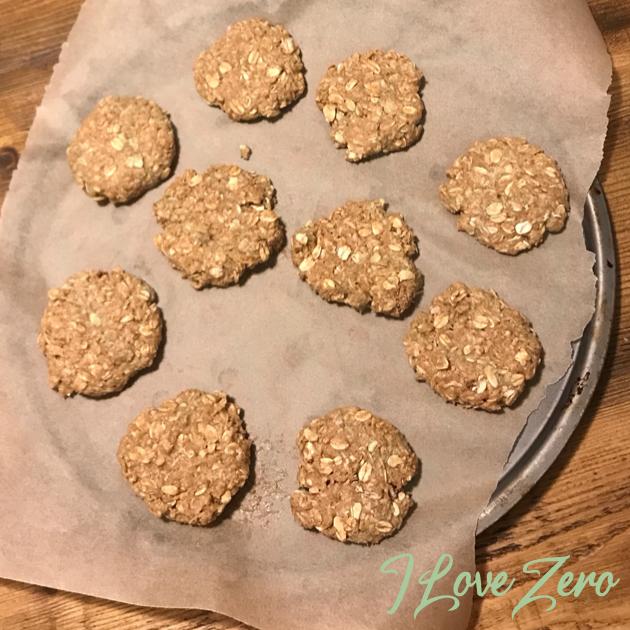 Leave some space around the biscuits as they will expand and spread a little when baking

Bake for 15 minutes. The edges should be firm and the tops lightly browned. They will be soft but will firm up while cooling.

Remove from the oven and allow to cool for a few minutes before transferring to cooling rack. Leave to cool. Store in an airtight container.
You can add some dried fruit or chocolate to your biscuits. This can be incorporated into your mix or pressed into the biscuits on the tray. If adding dried fruit just keep a check that they don't burn.