Fentimans Curiosity Cola 275ml
0 Reviews
raiting star
raiting star
raiting star
raiting star
raiting star
Be the first to review this product.
Fentimans Curiosity Cola 275ml
Cola Drink made with natural botanicals and herbal extracts:
A full bodied liquid with natural botanicals and sediment, the dark liquid is made using the time honoured botanical brewing method. The result is liquid which delivers a distinct, warm, spicy aroma.
Now available in convenient, lightweight, aluminium can format
Gluten free and suitable for vegetarians and vegans. 100% natural ingredients
This curiously invigorating cola inspired by traditional colas from yesteryear is made using infusions of the finest herbal ingredients.
Product tabs
Click & Collect | Delivery Information

Click & Collect - Yes

This product is available to click and collect.

Local Delivery - Yes

This product is available for local delivery subject to our checking your address during checkout.

Mail Order - Yes

This product is available for postal delivery. 

Allergens, Ingredients & Nutritional Information

Nutritional Values

Typical Values

per 100ml

Energy

146 kj 

34 kcal

Fat (

of which saturates)

0g (0

g)

Carbohydrates (

of which sugars)

7.8g (7.8

g)

Fibre

0g

Protein

0g

Salt

<0.1g
Recommend this product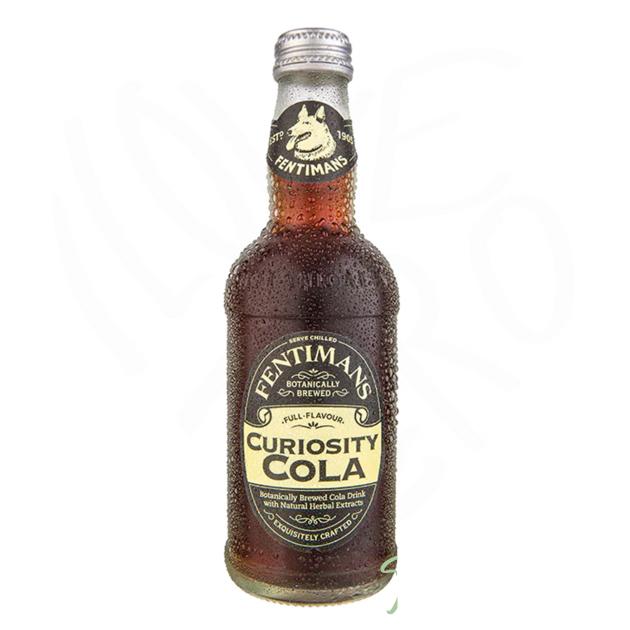 Fentimans Curiosity Cola 275ml