Focaccia - Recipe In A Bag
1 Review
raiting star
raiting star
raiting star
raiting star
raiting star
Easy to make and absolutely delicious.
raiting star
raiting star
raiting star
raiting star
raiting star
Focaccia - Recipe In A Bag
Focaccia is an Italian flatbread and making your own using our recipe in a bag is a guaranteed way to fill your home with that dreamy aroma of fresh baked bread. It also tastes amazing and looks incredible. What more could you want?
Ingredients 
Bag 1 
2 tsp dried fast action yeast

1 tsp sugar 
Bag 2
500g strong plain flour, plus extra for dusting

2 tsp fine sea salt 
Bag 3
1 tsp coarse sea salt

2 tsp Rosemary 
From I Love Zero
5 tbs olive / rapeseed oil, plus extra for the tin and to serve 
From Your Cupboard
300 ml lukewarm water

3 cloves of garlic crushed (optional)
Method 
Place the contents of bag 1 yeast, sugar into water in a bowl and whisk. Leave for approx 15 minutes to let the yeast activate. It will look a little frothy when it's ready.
Empty contents of bag 2 into a mixing bowl and make a well in the middle of the flour / salt. Add 2 tbsp oil, the garlic (if using) and a good pinch of the Rosemary mixture from bag 3. Then add some lukewarm water, adding it gradually until you have a slightly sticky dough (add a little water at a time).

Sprinkle the work surface with a little flour and tipping all the dough onto it. Knead for 5-10 mins until your dough is soft and less sticky.

Put the dough into a lightly greased bowl. Cover with a damp tea towel and leave to prove for up to 1 hr or until it has doubled in size.

Oil a rectangle, shallow tin (25 x 35cm). Tip the dough onto the work surface, then stretch it to the size of the tin. Then place your dough into the tin. Cover with a tea towel and leave to prove for another 35-45 mins.

Preheat the oven to 220C/200C fan/gas 7.

Press your fingers into the dough to make dimples at even intervals.

Mix together the contents of bag 3 with 1½ tbsp olive oil and drizzle over the bread.
Sprinkle the remaining contents of bag 3 rosemary over the dough then place in middle of oven for approximately 20 mins until golden.

Remove from oven and whilst the bread is still hot, drizzle over 1-2 tbsp olive oil. Cut into squares and serve warm or cold with extra olive oil (Optional) 
You can be as adventurous as you like with this bread adding different herbs to your dough. Maybe even some chilli or cheese.
Or treat yourself to some of our amazing vinegars specially made for dipping. View them here
Note: Purchase includes Bagged Ingredients only
Recommend this product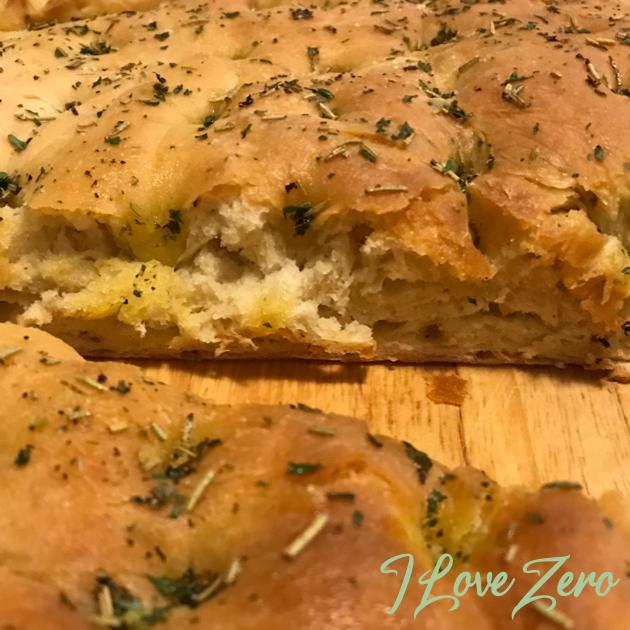 Focaccia - Recipe In A Bag