Nope - Shampoo Bar - Into The Deep 70g
1 Review
raiting star
raiting star
raiting star
raiting star
raiting star
Bought one of these to replace the Dolores & Rose bar that I had been using but unfortunately they stopped making bars. So far so good, smells lovely. Feels great. My own little spa for my hair.
raiting star
raiting star
raiting star
raiting star
raiting star
Nope - Shampoo Bar - Into The Deep 70g
Into The Deep Shampoo Bar
Deep moisture and rebalancing shampoo bars.
For medium/thick hair, our sea-inspired shampoo bar contains lavender oils that are soothing, relaxing and nourishing for the scalp. The seaweed extract is high in minerals and vitamins that work to nourish the scalp and can enhance the volume of your hair. This soothing shampoo bar helps the taming of frizz without the chemicals in regular shampoos – say goodbye to synthetic fragrance & parabens! 
Our shampoo bars last up to the equivalent of three 250ml shampoo bottles.
Like traditional bottled products, nope. shampoo and conditioner bars are meant to be used together in order to achieve maximum results.
In order to prolong the life of your nope. shampoo bar we recommend leaving it drying out on a soap dish away from water in between uses and allowing them to fully dry before locking them in a tin. You can leave it standing upright in the tin to allow the air to circulate and dry the bar. 
HOW TO USE: Rub nope. shampoo bar over the hair a few times to lather up then pop the bar to a side and gently massage hair and scalp as you would with a liquid shampoo, rinse and repeat if required.
Shampoo bars are naked and free from packaging
But 3 or more into the deep shampoo bars and save 15%
Product tabs
Click & Collect | Delivery Information

Click & Collect - Yes

This product is available to click and collect.

Mail Order - Yes

This product is available for postal delivery. 

Allergens, Ingredients & Nutritional Information

INGREDIENTS:Sodium coco-sulfate, Cocos nucifera oil (Coconut oil), Theobroma cacao seed butter (Cocoa seed butter), Lavandula angustifolia oil (Lavender oil), Alkanna tinctoria root extract (Alkanet root), Butyrospermum parkii butter (Shea butter), Algae extract (Seaweed extract), Panthenol (Pro-vitamin B-5), Aqua.

Allergens naturally present in this shampoo bar: d-Limonene, Geraniol, Linalol

WARNINGS: For external use only. Avoid contact with eyes. Not suitable for children under 36 months. 
Bulk Buy Discounts
Discounted price shown in basket
Recommend this product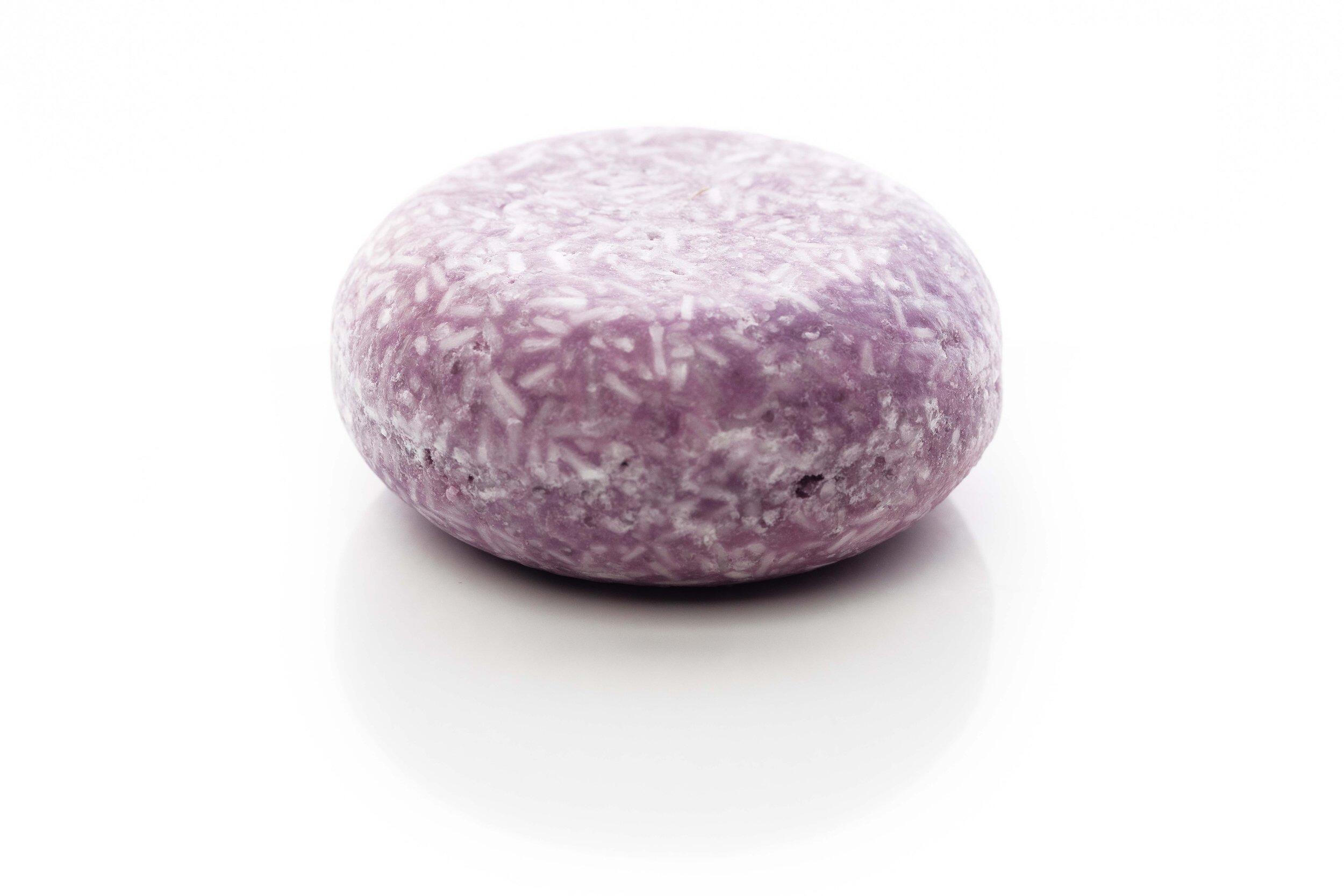 Nope - Shampoo Bar - Into The Deep 70g