Prize Giveaway
YOU ARE VIEWING A HOLDING PAGE - WE CURRENTLY HAVE NO PRIZE GIVEAWAYS
On the 26th September 2023 we will be celebrating our 3nd birthday.
To mark this moment we would like to invite you to enter our prize giveaway.
Create a login to access the entry form. Once inside you can earn between 1 to 10 free entries by selecting an option.
These entries will be entered into the prize draw which will be made at 11:00am on the 26th September 2023 - Good Luck!
Notes
- To increase your number of entries use the share option, and not the mailing list option, when entering giveaway.
- To ensure transparency & fairness we use Rafflecopter to automatically collect entries and select a winner.
- Entry form may open in separate browser on some mobiles.
a Rafflecopter giveaway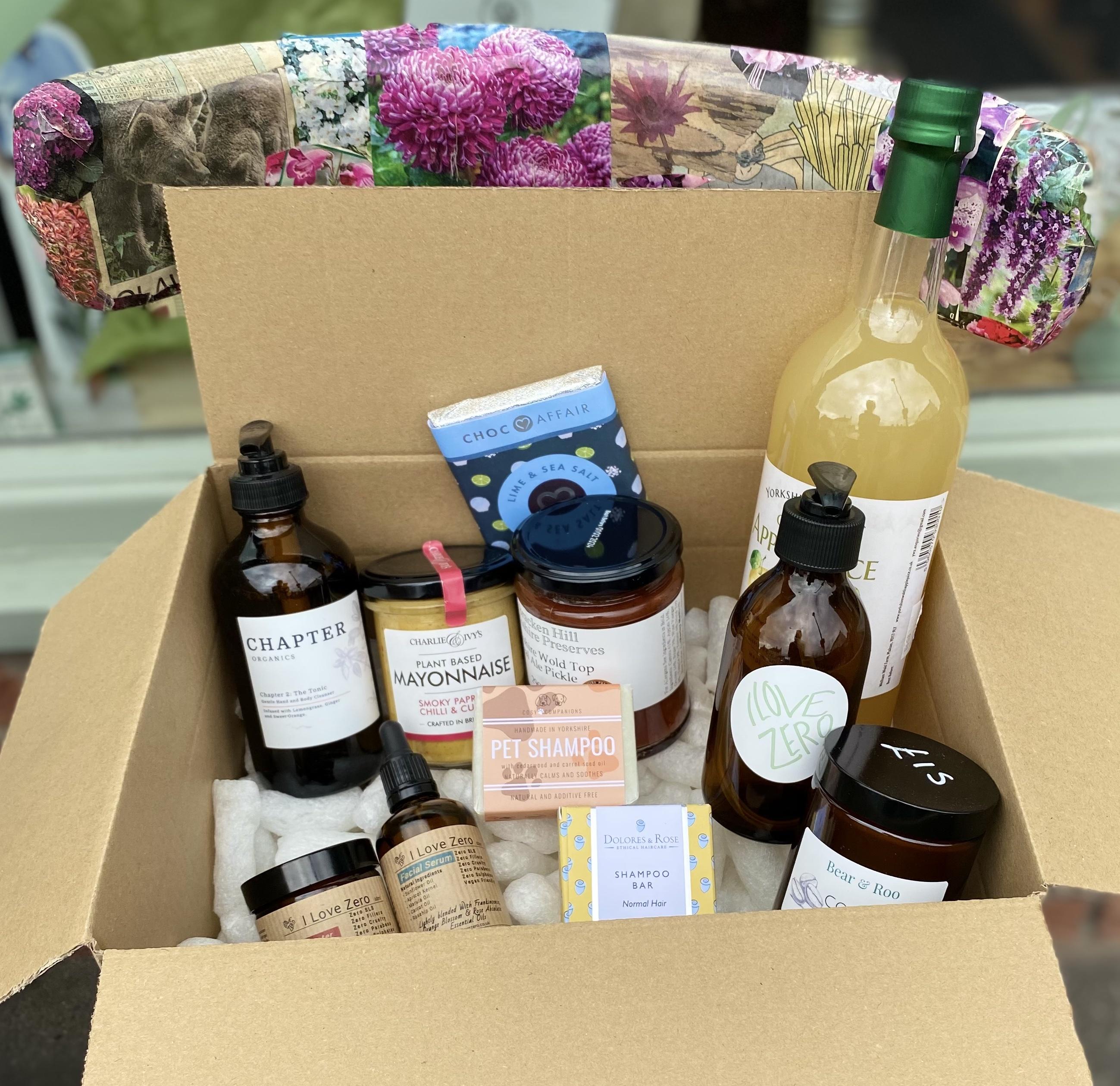 Over £100 of goodies from local suppliers:
Choc Affair - Lime & Sea Salt Chocolate Bar.
Charlie & Ivys - Smoked Paprika, Chilli & Cumin Mayonnaise.
Yorkshire Wolds - Cold Pressed Cloudy Apple Juice.
Bear & Roo - Coffee Scented Soya Wax Candle.
Chapter Organics - The Tonic Cleanser.
Bracken Hill's - Yorkshire Wold Top Real Ale Pickle.
Cosy Cottage - Cedar Wood Pet Shampoo.
Dolores & Rose - Sooth & Shine Shampoo Bar.
I Love Zero - Facial Serum.
I Love Zero - Moisturiser of your choice.
Bio-D - Lime & Aloe Vera Sanitising Hand Wash in Amber Glass Bottle.