Deli-cious - Raspberry Balsamic Vinegar (refill)
0 Reviews
raiting star
raiting star
raiting star
raiting star
raiting star
Be the first to review this product.
Deli-cious - Raspberry Balsamic Vinegar (refill)
Premium white wine vinegar infused with pure, natural raspberry fruit juice, flavours and aromas.
Enjoy with savoury and sweet dishes. A teaspoon full as a quick "shlooop" is also lovely :o)
Drizzle over ice cream or pancakes

Pour over Yorkshire pudding filled with roast vegetables

Liven up a coleslaw with a splash of raspberry balsamic vinaigrette.

Add to sparkling wine or water for an aperitif.
Prices: 
Buy 250ml for £2.50 per 100ml = £6.25
Buy 500ml for £2.40 per 100ml = £12.00
Prices exclude Loop Bottle Purchase (See delivery information for details).
Product tabs
Click & Collect | Delivery Information

Click & Collect - Yes

This product is available to click and collect. Choose your loop bottle requirements...

Exchange: Choose this if you are returning your empty loop bottle when you come to collect your order.

Or

Aluminium Bottle Required: Choose this option and we will provide a filled 250ml or 500ml aluminium loop bottle complete with pump dispenser. Once empty return it to us in exchange for another 250ml or 500ml aluminium loop bottle. 
A small deposit is required and is included in your price: £2 for the 500ml bottle or £1 for the 250ml bottle.




Local Delivery - Yes

This product is available for local delivery subject to our checking your address during checkout. It will be delivered in the an aluminium loop bottle.

Mail Order - No

This product is not available for postal delivery.

Notes:

For hygiene reasons we only deliver liquids in, and accept liquids, in our own aluminium loop bottles.
All exchanged loop bottles are thoroughly cleaned and sanitised in store.
Exchanged loop bottles may show signs of use.
When purchasing in store you can bring your own containers and fill them with any quantity you choose.

Allergens, Ingredients & Nutritional Information

Allergens

Contains antioxidant Potassium Metabisulphite

Ingredients

Balsamic Vinegar (grape must, white wine vinegar), raspberries, sugar

Nutritional Information (per 100ml)

Energy: 643 kJ / 152 kcal

Fat: 0.06 g

of which saturates: 0.03 g

Carbohydrates: 35.9 g

of which sugars: 33.8 g

Protein: 0.42g

Salt: 0.01 g
Recommend this product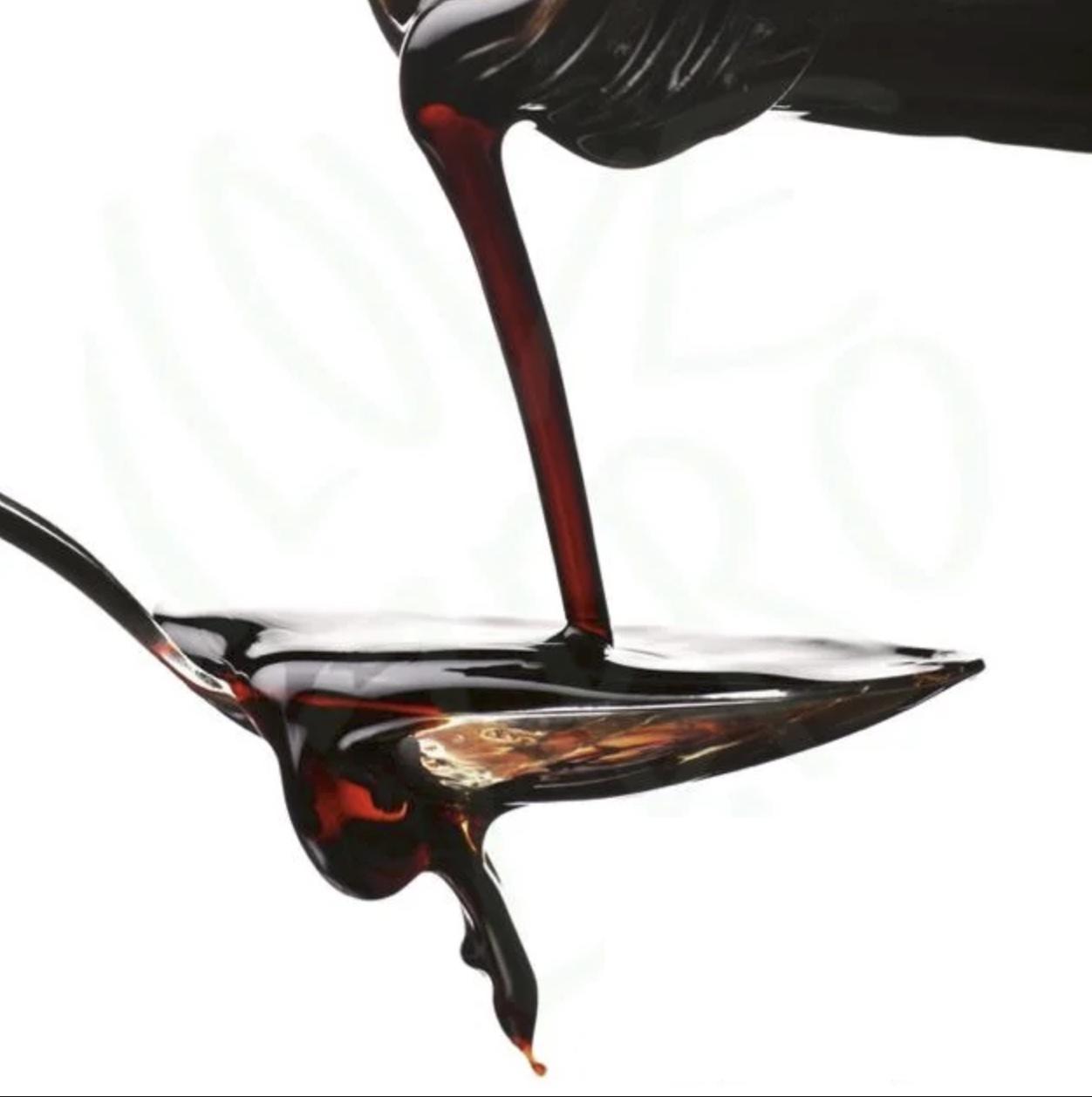 Deli-cious - Raspberry Balsamic Vinegar (refill)