0 Reviews
raiting star
raiting star
raiting star
raiting star
raiting star
Be the first to review this product.
Rhubarb Sparkling 330ml
Made with pressed rhubarb, grapes and apples & sparkling water. The stuff of crumbles & custards
Blended with sweet apples & sparkling water. Refreshingly tart. Made with pressed fruit. No sugar added, never from concentrate, no shortcuts. 86 calories per can. Made with pressed juice. Not from concentrate. No artificial sweeteners. No colourings or preservatives.
Brand Marketing: 
We miss the days when a 'fizzy drink' meant a lunch break, a baking hot day, time off and time out. At Cawston Press we want to get some of that back: what if we could put it all in a can, but without the sugar that gave 'fizzy' its bad name? So we did. Every can of Cawston is pressed fruit and a little fizz. The sweetness comes from the pressed fruit, nothing else. No added sugar, no fake sugar, no shortcuts. We started out with a lot of apple trees and we've been pressing fruit for over 30 years. We know if we use good ingredients, we can make great drinks in a can or a carton.
Product tabs
Click & Collect | Delivery Information

Click & Collect - Yes

This product is available to click and collect.

Local Delivery - Yes

This product is available for local delivery subject to our checking your address during checkout.

Mail Order - Yes

This product is available for postal delivery. 

Allergens, Ingredients & Nutritional Information

Ingredients

Sparkling Water, Pressed Apple Juice 25%, Pressed White Grape Juice 21%, Pressed Rhubarb Juice 2%, Natural Flavouring, Antioxidant: Vitamin C (Ascorbic Acid)




Suitable for vegetarians & vegans.

Nutritional Values

Typical Values

per 100ml

Energy

111 kj / 26

 kcal

Fat (

of which saturates)

0.1g (0

g)

Carbohydrates (

of which sugars)

6g (5.7

g)

Fibre

0g

Protein

0.1g

Salt

0g
Recommend this product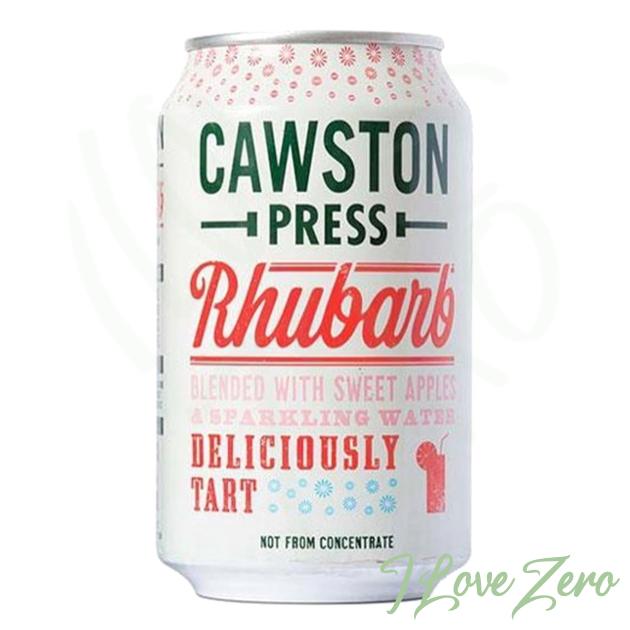 Rhubarb Sparkling 330ml