Tea - Strong Earl Grey Loose
0 Reviews
raiting star
raiting star
raiting star
raiting star
raiting star
Be the first to review this product.
Tea - Strong Earl Grey Loose
A delicious black tea, flavoured with Bergamot to give the distinctive smell and taste beloved by so many. 
The Earl Grey blend is named after the 2nd Earl Grey, British Prime Minister in the 1830s and author of the Reform Bill of 1832, who reputedly received a gift of tea flavoured with bergamot oil, a citrus fruit typical of Southeast Asia and grown commercially in Italy. 
Earl Grey tea is used as a flavouring for many types of cakes and confectionery, such as chocolates, as well as savoury sauces. For sauces, the flavour is normally created by adding tea bags to the basic stock, boiling for a few minutes and then discarding the bags. 
For sweet recipes, loose tea is often added to melted butter and strained after the flavour is infused.
BUY IN MULTIPLES OF 50G
Product tabs
Click & Collect | Delivery Information

Click & Collect - Yes

This product is available to click and collect.

Mail Order - Yes

This product is available for postal delivery.

Allergens, Ingredients & Nutritional Information

Ingredients
97% Black Tea, 3% Bergamot Oil. - Black tea leaves originate from China and the flavouring is made in the UK.


Allergen Information
Packed on premises that handles nuts (including peanuts), seeds, cereals, soya & products containing gluten. 

Storage 
Store in a cool dry place away from sunlight. 
Recommend this product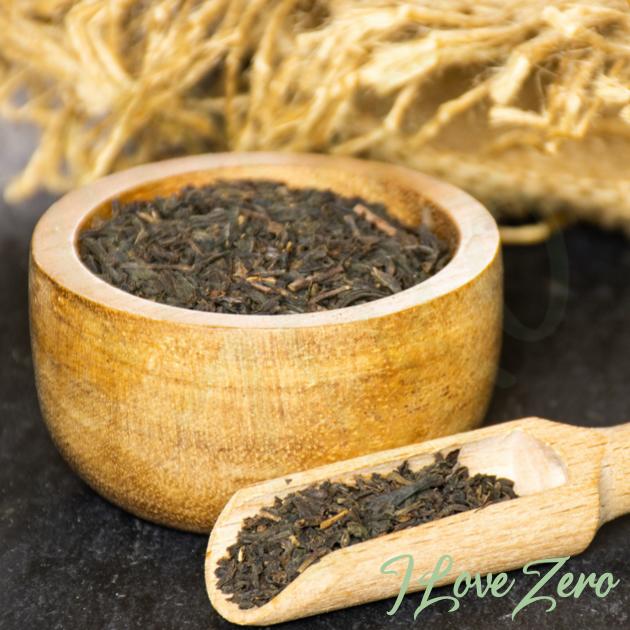 Tea - Strong Earl Grey Loose