Toothpaste Tablets - Peppermint - Refill Pack 125
0 Reviews
raiting star
raiting star
raiting star
raiting star
raiting star
Be the first to review this product.
Toothpaste Tablets - Peppermint - Refill Pack 125
Peppermint Toothpaste Tablets, made in the UK. Packed in a resealable home compostable bag or a recyclable metal tin. 
Approximately 1-2 months supply for one person. Choose you option. Buy a tin and then buy refills.
These toothpaste tablets are 100% vegan.
Available with or without Fluoride.
How to use - Chew a tablet - Brush your teeth with a wet toothbrush as usual - Spit - done!
Product tabs
Click & Collect | Delivery Information

Click & Collect - Yes

This product is available to click and collect.

Mail Order - Yes

This product is available for postal delivery. 

Allergens, Ingredients & Nutritional Information

Ingredients: Sorbitol, Calcium Carbonate, Sodium Bicarbonate, Kaolin, Mentha piperita (Peppermint) Oil, Menthol, Cocamidopropyl Betaine, Silica, Sodium Monofluorophosphate (fluoride version only), Magnesium stearate, Stevia Rebaudiana Leaf Extract.
Recommend this product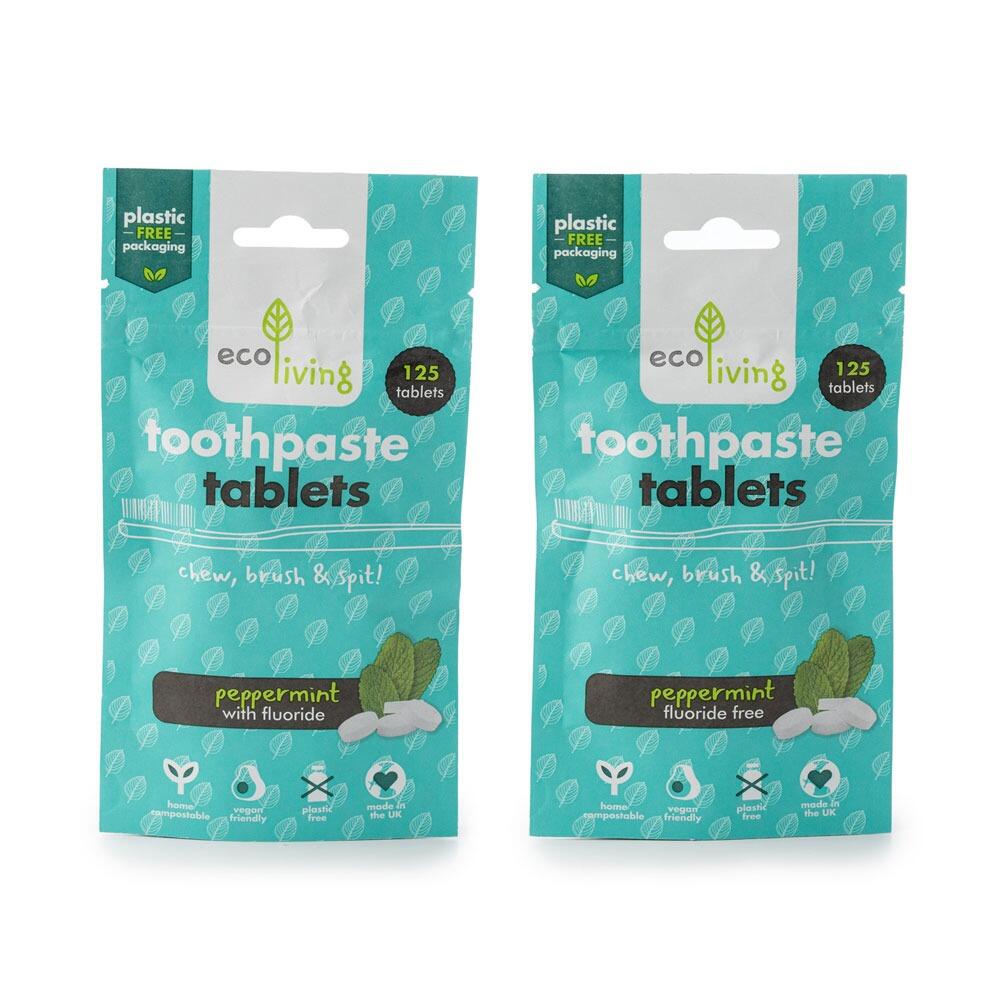 Toothpaste Tablets - Peppermint - Refill Pack 125