Yorkshire Rapeseed Oil With Garlic (500ml refill)
0 Reviews
raiting star
raiting star
raiting star
raiting star
raiting star
Be the first to review this product.
Yorkshire Rapeseed Oil With Garlic (500ml refill)
Garlic infused rapeseed oil. What can we say? Our Best Selling Yorkshire Rapeseed Oil with Garlic Oil is delicious when used to cook fish and seafood, or simply used to roast your potatoes. Drizzle onto pizzas or use as a frying base to inject a great flavour into your cooking.
It's made locally, near Thixendale and we're happy to be offering this as a refill to our customers.
And our thanks to the makers Breckenholme for working with us on reusing their delivery containers.
Ingredients & Nutritional Info 

Cold Pressed Rapeseed Oil, Garlic Oil
Suitable for Vegetarians, Vegans, Gluten Free
100% GM Free

Once opened store in a cool dry place. Do not refrigerate. Keep away from direct sunlight.
Product tabs
Click & Collect | Delivery Information

Click & Collect - Yes

This product is available to click and collect. Choose your loop bottle requirements...

Exchange: Choose this if you are returning your empty loop bottle when you come to collect your order.

Or

Aluminium Bottle Required: Choose this option and we will provide a filled 500ml aluminium loop bottle complete with pump dispenser. Once empty return it to us in exchange for another 500ml aluminium loop bottle. A £2.00 deposit is required.




Local Delivery - Yes

This product is available for local delivery subject to our checking your address during checkout. It will be delivered in a 500ml aluminium loop bottle.

Mail Order - No

This product is not available for postal delivery.

Notes:

For hygiene reasons we only deliver liquids in, and accept liquids, in our own 500ml aluminium loop bottles.
All exchanged loop bottles are thoroughly cleaned and sanitised in store.
Exchanged loop bottles may show signs of use.
When purchasing in store you can bring your own containers and fill them with any quantity you choose.
Recommend this product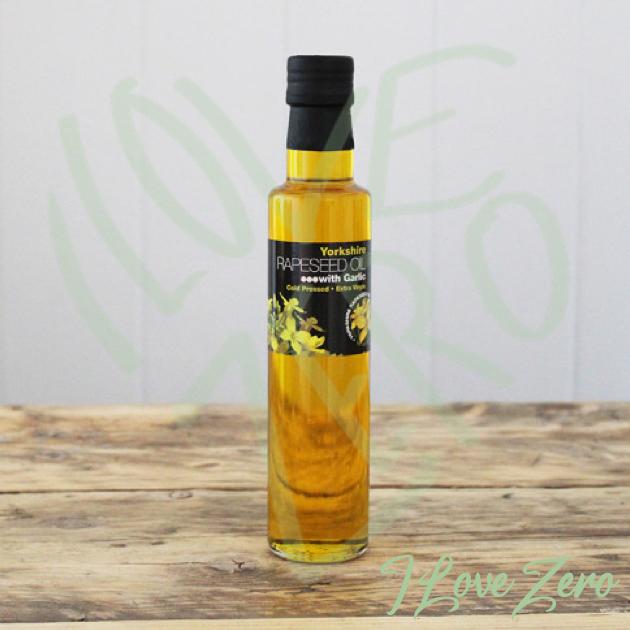 Yorkshire Rapeseed Oil With Garlic (500ml refill)